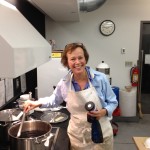 Mary is available to teach classes and offers private lessons in her studio in Wake Forest, NC. She specializes in tapestry, woven shibori, ikat, dyeing cellulose and protein fibers, beginning weaving and weaving journals.
SAMPLE CLASSES
Woven Shibori Workshop
Woven shibori allows the weaver/artist to create beautifully dyed patterns through the process of weaving and dyeing. The weaving provides a base for the resist patterns and the dyeing brings the patterns alive.
Week 1 – Review the woven shibori process, select materials, drafts, and weaving plans (samples to be woven at home or shared). Homework – weave many 5" samples.
Week 2 – (2 weeks later) discuss dye strategies and dye samples using fiber reactive dyes. Homework – pull shibori threads on samples to prepare for next dye activity
Week 3 – Over dye samples using Vat Dyes and/or thickened MX dyes.
Week 4 – Analyze samples. Prepare larger project. Homework – weave scarf or yardage
Week 5 – Dye yardage/scarf using fiber reactive dyes. Homework – pull shibori threads on project.
Week 6 – Over dye projects using Vat Dyes and/or thickened MX dyes.
Logistics: 3 hour classes at your studio space or guild over the course of 7 weeks. All planning and dyeing are done in the class. Weaving is completed at home.
Ikat Workshop
Ikat is the technique of dyeing yarn in a pattern before it is woven. There are several ikat techniques originating in Japan, Indonesia, India and South America. This class will address both weft and warp ikat dyeing and weaving.
Week 1 – Weft faced Ikat: designing for ikat, weaving techniques, and begin preparing weft yarns
Week 2- Finish tying bundles, dye ikat bundles
Week 3 – Warp ikat: Bring a prepared warp, develop ikat design, tie ikat wraps.
Week 4 – Finish tying ikat wraps and dye yarn.
Logistics: 4 hour classes at your studio or guild over four weeks


Weaving Journal Workshop –
There are many ways to journal: writing, drawing, painting and weaving. Mary has created custom weaving journals to be customized by you using basic tapestry techniques and woven collage.
Week 1 – Basic tapestry techniques in your own weaving journal
Week 2 – Woven Collage
Week 3 – Woven Collage and Eccentric weaving
Logistics: 3 hour classes at Mary's studio over three weeks. This can also be offered as a two day workshop at your location
Dye Day in Mary's Studio
This is for people that have projects they'd like to dye but don't have a safe place for dyeing yarns. This could include cellulose or protein fibers; fiber reactive dyes or vat dyes. Mary provides guidance on dye techniques appropriate for your projects.
Logistics: 4 hour session at Mary's studio.
Triangle Weavers Guild
The Triangle Weavers Guild is an excellent resource in the Raleigh/Durham area. They offer a wide range of classes weaving, dyeing, and other fiber arts. Mary is a frequent instructor offering Dye Days to learn warp painting with fiber reactive dyes or Tapestry classes. Please check out the great offerings and interest groups that meet at the Triangle Fiber Art Center in Durham. Contact Mary or register through the weavers guild if you are interested in a class.
Private Sesson
Topic of interest to be determined before the session as discussed between the individual or group.
$40/hour (plus materials fee as appropriate)
Up to four students may participate in a single session